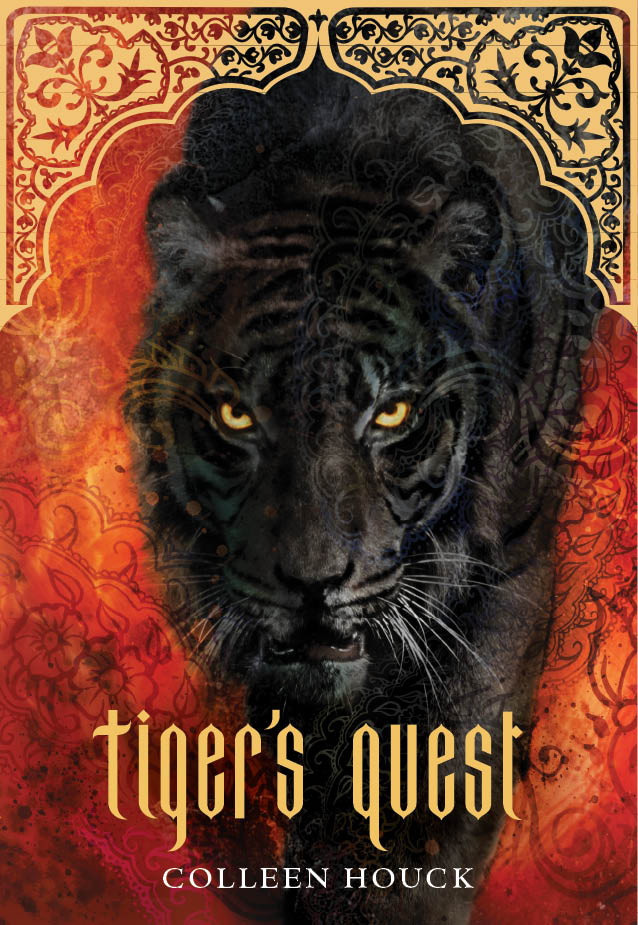 Tiger's Quest by Colleen Houck
Rating: 5
Genre: Fantasy/Romance/Mythology/Adventure
Tiger's Quest by Colleen Houck is the critically-acclaimed sequel to Tiger's Curse, where Oregon-born Kelsey Hayes attempts to process her past summer in India—full of magic, adventure, and a new-found romance. She tries to date other boys to fulfill her internal gap that was once complete by her former lover, Ren. Subsequently, Kelsey realizes Ren is utterly irreplaceable. But when a tragedy causes Ren, to vanish—her life dramatically changes. She is willing to do everything in her power to rescue him again. So Kishan and Kelsey embark on a crazy adventure inside the spiritual realm of India, discovering that sometimes a journey doesn't always work how you planned. 
Characters: Without Ren in the picture, the plot-line really quickened. No offense. I mean I love Ren as a character, especially in the first book. Yet, I felt like needed a break from reading about him. This novel gave me that long-awaited break. Kishan and Kelsey's chemistry blossomed. Although, Kelsey kept denying her heart and hiding away, it was obvious that she gained unwanted feelings. I learned a lot about Kishan and his intentions for the future. Ren and him are similar, yet their personalities set them apart. I was glad I could see the differences and make my own opinions on the matter because I wasn't able to when I read Tiger's Curse. 
Plot: To tell the truth, the story didn't pick itself up until Ren (Kelsey's, so-called, soulmate) is kidnapped by Lokesh's soldiers. Kishan and Kelsey take the story by storm and just when I thought I could make predictions something/someone intervenes. I'm loving the suspense!!
My favorite part? E-V-E-R-Y bit of the Shangri-la scenes. I found Colleen's descriptions beautifully crafted. Her research paid off—BIG TIME. It soon became easy to visualize the setting within my mind. I loved reading things regarding, Faunus and his fellow fantastical friends too. The world Colleen created is unique and vivid; unforgettably paradise oriented.
Cover Analysis: Kishan, Ren's brother is displayed on the cover in his tiger form. I think the cover pretty much perfectly suits the novel because Kishan makes frequent appearances with Kelsey. The red background also reminds me of the Chinese culture's influence.
Key Notes: What's next again? Tiger's Voyage? Oh yeah I'm totally planning to read that one. 😉
I'm SUPER-excited for the movie release next year of the first book. Though chances are—they'll probably change and exaggerate everything.
Overall: At first, I would've given this book four stars because the pacing was kind of slow from the beginning to the beginning of the middle. However, I loved how well everything wrapped together towards the end. I'm happy with the way it turned out, but I then again I wish Colleen could've written something a bit more original within the last chapters. I mean amnesia? Come. on. There are so many alternatives for making a character's comeback more interesting.
Recommended For: Fantasy Lovers who enjoy reading a book with a supernatural twist and a legendary love story.